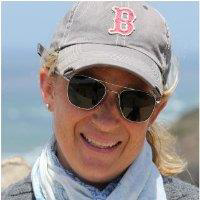 Founder/CEO, Michelle Ferullo
Following a successful tech marketing career, Michelle has become an
entertainment production expert equipped with a highly coveted contact list and
invaluable insights into all areas of the entertainment industry. As a regular guest
speaker at Emerson and Boston University, she shares this knowledge with future
producers and business leaders.
After a decade of working for some of the most popular films and television series of the time such as Queer Eye for the Straight Guy and Bride Wars, Michelle founded North East Film Partners to offer highly specialized service to both brands and productions.Scene It Entertainment has since produced outstanding results for clients such as New Balance and Randolph Sunglasses, including placements on primetime, top 20 television and major blockbuster films. With a passion for American made products, Michelle specializes in brands that are produced here in the USA. She works with companies of all sizes to develop creative solutions resulting in brand exposure which would otherwise be restricted by budgets.